A blog, bursting with flavourful stories. Discover how our founder became a vegan and a pioneer in Flanders, thanks to his conceptual vision. Read up on the rising importance of climate consciousness, and learn how our delicious veggie products are finding their way to meat lovers' plates and stomachs. Read all of it - and so much more - right here.
For many years, Greenway has been committed to convincing as many consumers as possible of the plant-based kitchen. Not only out of love for animals, but also out of love for Mother Earth, because she has to endure a lot due to the current production processes. These can be done differently, and should be done differently, because there is no planet B. Recently, the entire vegan range of Greenway – from the delicious Greenway Burger to the versatile minced meat – has become 100% CO2 neutral. It's a dream come true for the entire Greenway team. But how have we made this possible?
The Greenway team is filled with good energy and positive vibes, that's obvious. But who are the people behind the brand? And why do they choose to be so committed to climate action? We asked Greenway partner Cédric Hanet about his motives, objectives and vision.
Why 2020 is going to be


the year of the plant-based diet


Food trends follow each other year after year. In 2018 we all started to eat granola and we fell in love with food-sharing. After that, 2019 became the year of eating more sustainably and locally. Is 2020 going to be year that plant-based food will find its way to the heart and dining table of the average household? It will be, if Greenway has any say in it.
The trend towards a meat-free diet is growing and the last few years many people have started to call themselves flexitarians. Where in the past the granola content of the environmentally responsible diet was often scoffed at, even many of the biggest meat lovers are opting for a flexitarian lifestyle now. Consumer Research agency Mintel recently published a report about the expectations of the consumer regarding plant- based products. A report with valuable information, which we at Greenway do not want to keep to ourselves. 
2019 was the greatest year for Greenway. Anyone who had not yet heard about the Flemish veggie pioneer at the beginning of 2019, undoubtedly has by now, at the beginning of 2020. Success, growth and innovation were the keywords of the past year, but what will the new year bring for Greenway? And what can we expect from them? We asked Paul Florizoone, the founder of the company.
A little plant-based goes a long way. This is one of Greenway's most important mottos, because a plant-based diet has numerous benefits, both short-term and long-term. In addition to helping the planet, Greenway's plant-based family is also good for your health. Need proof? The comparative study by Evelien Mertens, researcher in Nutrition and Dietetics at Erasmus Brussels University of Applied Sciences and Arts, research assistant at the VUB and self-employed dietician.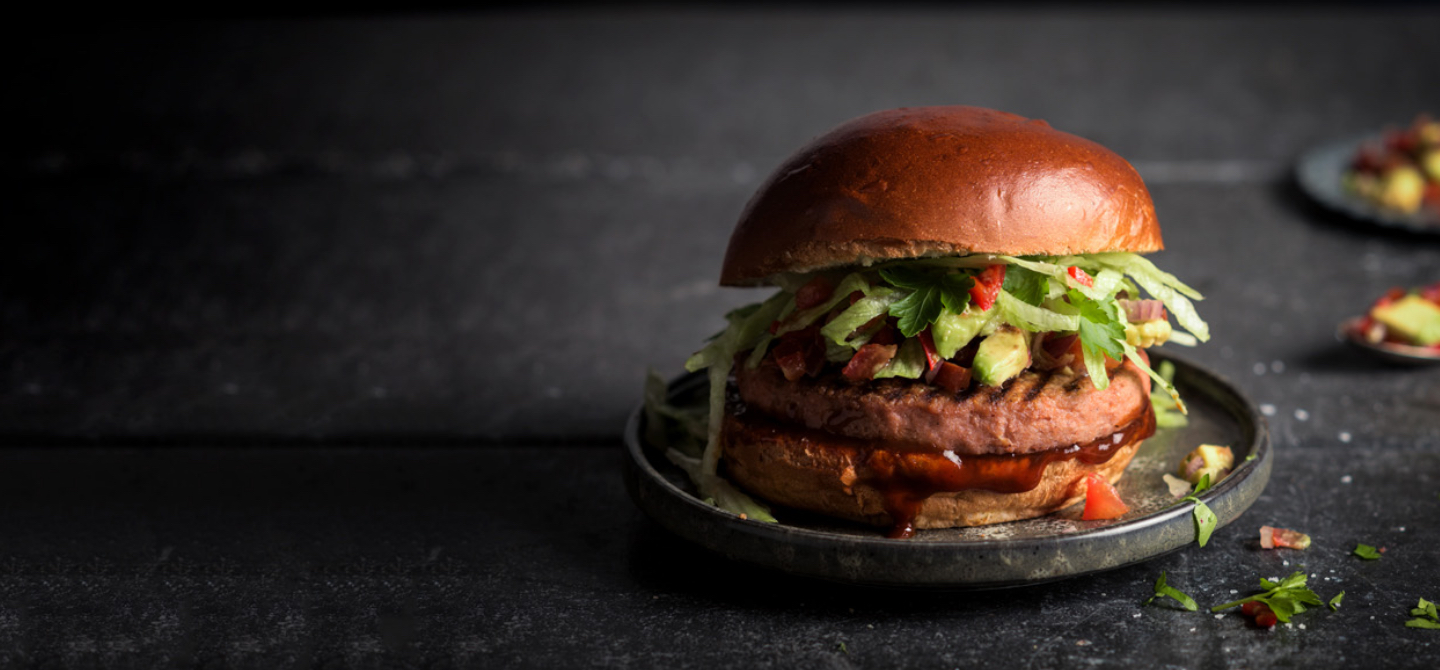 Greenway Burger is
a top performer:
sustainability research
co2logic
The Greenway Burger is not only super tasty, it's also a lot more climate-friendly than a traditional meat burger. The sustainability research agency co2logic put the theory to the test and compared the environmental impact of the Greenway Burger with that of a beef burger. The result? An impressively smaller footprint: the Greenway Burger is about 94% more climate-friendly.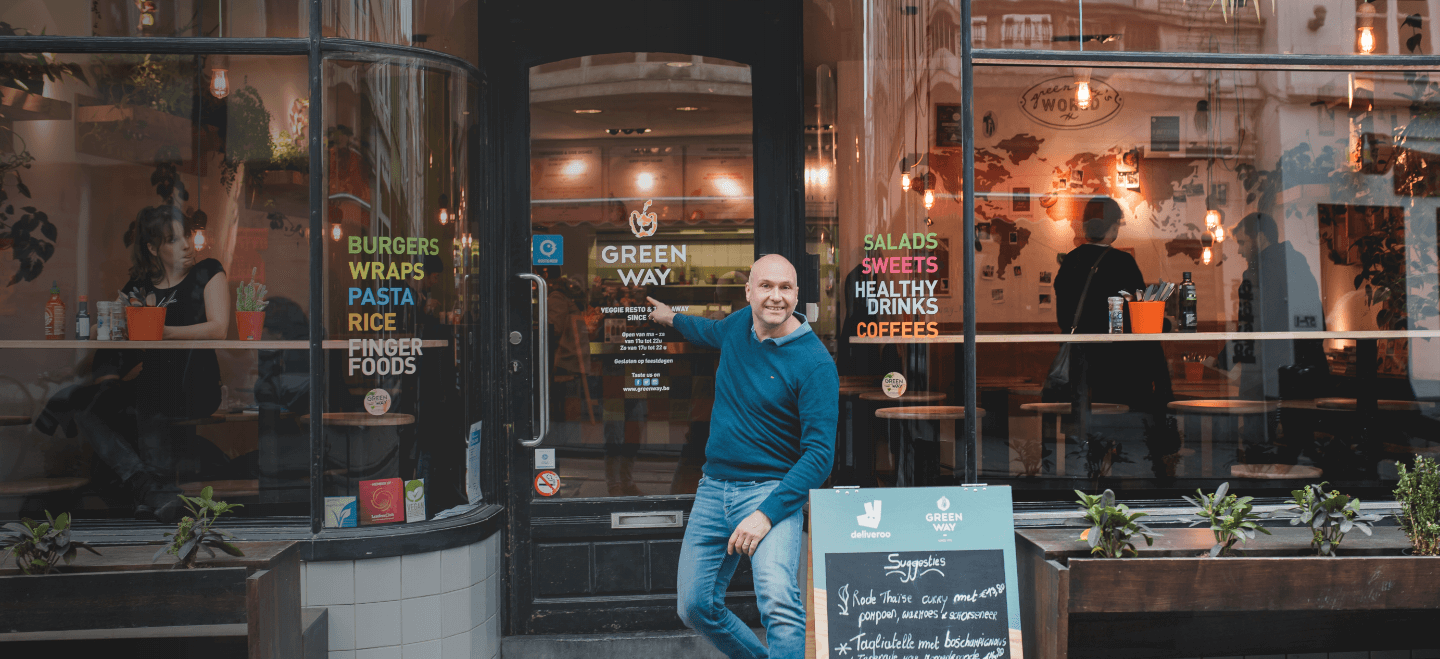 Today, Paul Florizoone is widely known as the man behind the Belgian veggie & vegan brand Greenway. And yet, Paul used to be a very average man, who loved a nice piece of meat. The tipping point was the trip he made to Asia with a couple of his friends, after graduating. Paul was forced to adapt to a vegetarian lifestyle and quickly discovered that he did not miss meat at all. The vegetarian cuisine was surprisingly wholesome, and delicious! When Paul came back to Belgium, he decided to stick to a diet that was largely plant-based. And because of his new-found enthusiasm for the vegetarian cuisine, he decided to make it his mission to introduce it to as many Belgians as possible. It was the beginning of a beautiful story.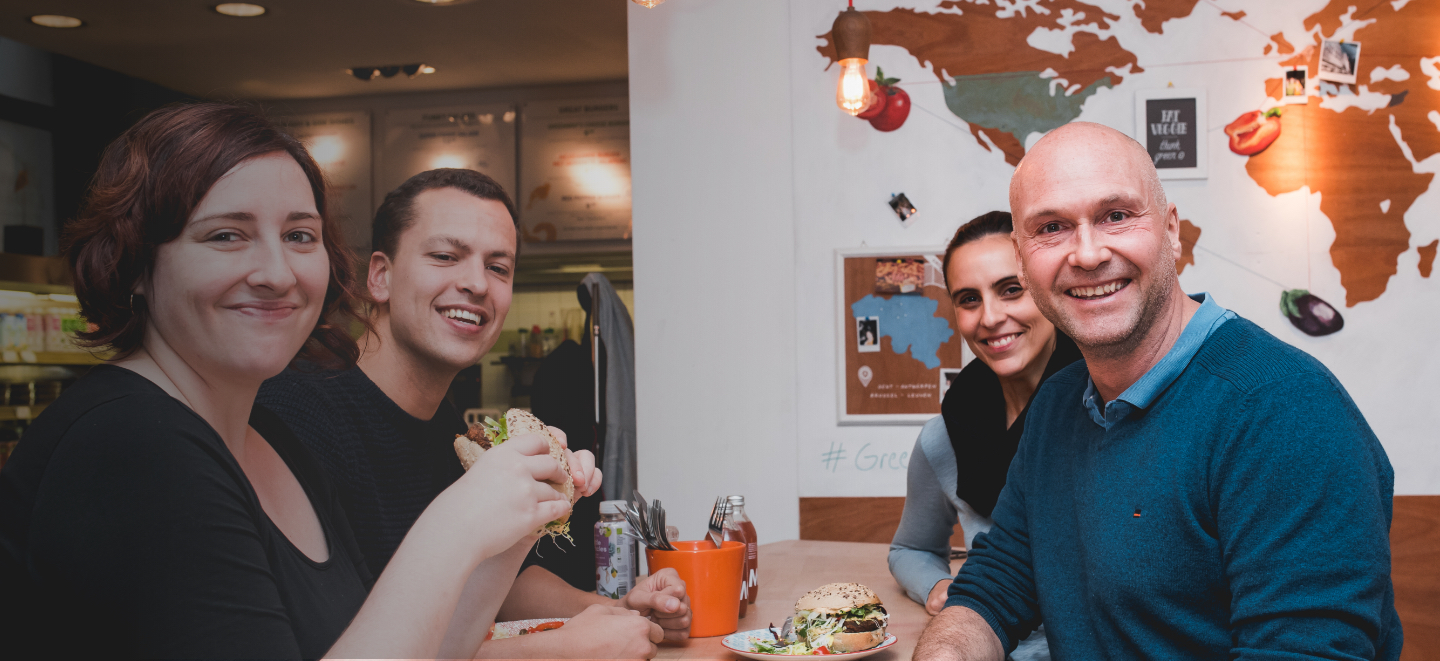 Greenway's


far-reaching ambition

While Greenway's founder Paul Florizoone opened his first restaurant to convince his hometown of Ghent of the flavors of vegetarian cuisine, Greenway's ambition today extends far beyond the national borders. The ultimate goal? Saving the climate with plant-based food. As long as we haven't saved the planet, Greenway remains 100% committed to enticing even the biggest meat lover with delicious plant-based food…