At Greenway, we are passionate about good food and about the planet.
We believe we have the power to change the world. Maybe not overnight, but one bite at a time!
Green is the way to go!
new! Meet Our Greens
Saucisse met bloemkool
cordon bleu met knolselder
Greenway lanceert twee nieuwe producten op basis van lokale, Belgische groenten om je vingers bij af te likken! Een Saucisse met bloemkool en een Cordon Bleu met knolselder. De smaak van sappige Belgische klassiekers en je dagelijkse lokale veggies binnenkrijgen? Easy Peasy!
Ontdek de 'Eat Your Greens' producten zelf bij Delhaize.
Een echte BBQ-klassieker.
Greenway lanceert speciaal voor het bbq-seizoen…
Met de 'just like chicken' textuur is de brochette de ster van je BBQ, Heerlijke smaak, gekende textuur en no meat! Gewoon op de BBQ leggen tussen de andere ingrediënten en het gerookte proces is een ideale smaakmaker. Met deze op de BBQ ga je gegarandeerd voor seconds.
At Greenway, we produce plant-based food for meat lovers, for people who love to eat hamburgers every Friday and who organise an impromptu barbecue when the first ray of sunshine hits.
Bij Greenway zijn we er namelijk van overtuigd dat we allemaal ons steentje kunnen bijdragen aan het klimaat en daarvoor ons lekker eten helemaal niet moeten opgeven.  Met onze innovatieve, lokale producten eet jij geen vlees, maar wél een goeie worst, burger of spaghetti! 
You can find our products at Delhaize, Colruyt and Carrefour.
"Don't you eat meat?" "'No, or as little as possible. Well, I do sometimes, but at least I do my best. Not because of some health hype. But I don't agree with how we treat our animals! Finished! And yes, replacing meat is not always easy. But with Greenway things are going a lot better and a lot tastier.
Check out the recipes for more inspiration. I definitely recommend the coconut curry .
A love for good food and for our globe, that's what it's all about for me and Greenway.'
A little plant-based goes a long way
It is one of Greenway's life quotes, because a plant-based diet naturally has countless benefits, both in the short and long term. In addition to being very good for our planet, Greenway's plant-based family is also good for your health.
The proof? All our products have nutriscore A or B.
Pioneer in healthy festival food
Summer is the time for music festivals! Partying, music, beer, happy people, atmosphere, fun and of course, food! Fortunately, the time that you had to choose between a portion of fries with mayonnaise or a bratwurst dripping with fat are long gone. The availability of healthy food at festivals continues to grow, and Greenway is happy to participate with its colourful food stands!
Greenway is always present at the hottest music festivals in Belgium. Rely on us for a broad range of vegetarian snacks or for a delicious meal. This year, we'll tour the festivals with the all-time favorite veggie kebabwrap and our latest innovation: the Greenway Burger, a juicy plant-based burger that was recently awarded Best Product of the Year. Enjoy 100% plant-based food while you kick back and listen to the tunes of your favorite artists? The summer is yours, with Greenway!
Follow us on our social channels to know our festival agenda!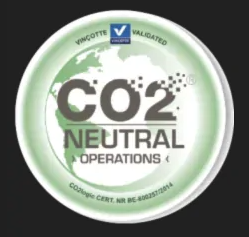 100% carbon-neutral. Count it!
Dankzij z'n lokale, low impact productie en de voortdurende inspanningen van Greenway in ontwikkelangslanden, werde de volledige Plant-based Family bekroond met het label CO2-neutral van CO2logic. Duurzaam eten en zo het klimaat redden?
Easy peasy!
"BUT IF THERE'S NO MEAT IN IT, WHAT IS?"
Peas
Onions
Beetroot
Coconut oil
Rapeseed oil and sunflower oil
Spices and flavourings
Plant fibres and protein
Methyl cellulose